Supply Chain Solutions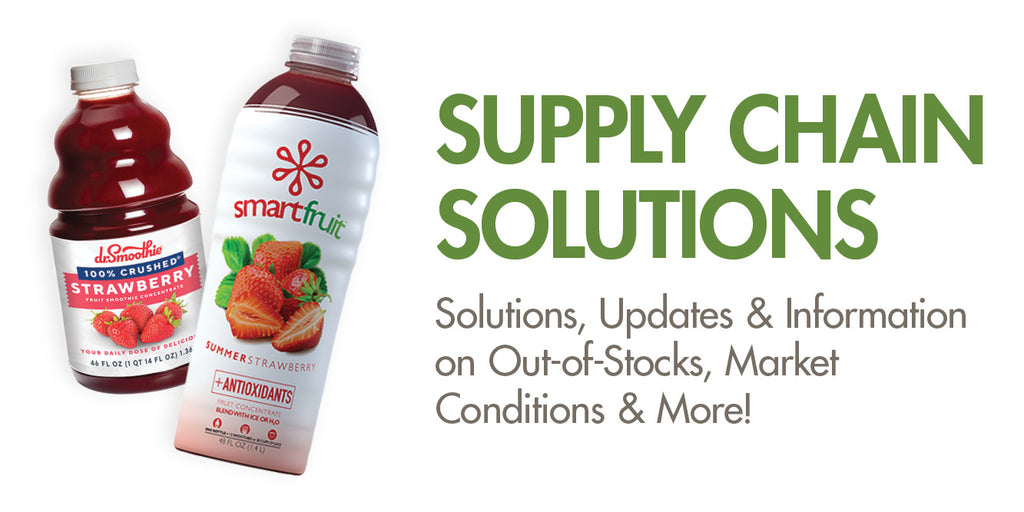 We are working diligently to try to keep inventory levels up, but that has continued to be a challenge. Packaging materials are still in short supply, as well as some ingredients. We greatly appreciate your patience and understanding during these unique times and will continue to work diligently to provide solutions and updates.
We have received our shipment of Plastic Cups & Lids. We anticipate that we will be in a good position moving forward so there should be no need to order more than necessary.
Straws - The Green Straws we have in stock are NOT bio-degradable, they are standard plastic, they come from the same manufacturer as the older ones but the materials used are not the same. For those that require bio-degradable straws, such as NY, NJ, CA to meet regulations, we do have Blue Phade Straws available that are made from sustainable plant material.
Contact Us Here
---
Market Conditions
As you are all well aware, supply chains are still pretty haywire. We are doing our best to make sure we get everything we can in stock. Plastic cups are...
To say supply chain issues have increased would be an understatement! Currently we are having challenges with Dr. Smoothie purées, cups and dried fruits! As detailed in our previous email, certain purées...